Assessing a badminton overhead technique
Overhead technique – what should you consider?
A friend asked me to comment on a player's overhead technique
I struggled to know what to say as I'd never seen the player before, what should I comment on?
The coach asked the question because on one of their players had just played this opponent and reported that they found it difficult to 'read' and respond to their overhead strokes.
Luckily we both had an opportunity to watch this player again in the next round of the competition.
I knew that I'd had plenty of time to observe but what should I say and what should I look at?
The player was around 19 yrs old and was competent in all areas on the court but their overhead did look a little different to most of the other players in the tournament. However, what does the perfect badminton overhead technique look like, I doubt there is such a model.
What criteria do you use when analysing an overhead technique?
What would you instinctively be looking for
Faults & errors – techniques that you don't like or that are different from your 'model technique'
Or
Positive aspects– techniques that even if you are unsure about, produced an effective stroke even if they were beyond the limits of what you think is 'acceptable'.
Or
Not have an opinion – you believe that there isn't one favoured model technique, believing that if it produces winners any technique is ok.
Or
Identify Key points – those positive and negative aspects where you could in time make a difference

No matter the age group or playing standard I believe that you need a set of thoughts as to what and how you will assess
Some thoughts and questions to consider
Can the technique produce power, without causing injury.
Is the preparation similar to other overhead strokes – similar is ok, but exactly the same is difficult for every stroke and maybe not wise!
When under the pressures of time and body position, does the technique hold up.
Practice and competition pressures and situations are different.  Assess using both but be aware of only using practice as your guide, competition stresses are the real test.
Is the outcome of the stroke more important than the technique used as long as there are no injury concerns.  The technique may look strange but is it effective?
Be careful of having your 'preferred' model, especially if it is highly specific and allows little room for variation.  Body shapes vary, growth spurts happen, power is produced in different ways.
Do you know what the 'key elements are for an effective overhead – I wonder how many there are on your list!
Would you add anything to this list to establish the critical aspects to consider?

Challenge yourself to assess the overhead techniques of Viktor Axelsen, Carolina Marin, An Se young, Anders Antonsson
– – – – – – – – – – – – – – – –
What are the critical elements for all overhead striking? – more reading 
I believe that there certainly are a small number of common elements that apply to all overhead hitting actions.
Those aspects that should be present and therefore must be coached (introduced) at some stage in a player's development
Once established these will save you coaching time, speed up player development, and reduce the number of instructions you give
My guess is that your list will be more than 5, or even less. 
– – – – – – – – – – – – – – – –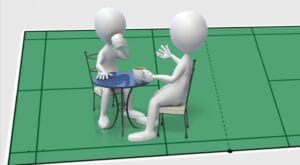 As always, I'm very grateful if you have read this far 🙂
What have I missed and not included when giving advice about assessing a player's badminton overhead technique?
Please let me know what more you would include.
Why not send me an email  contact@badmintonandy.com